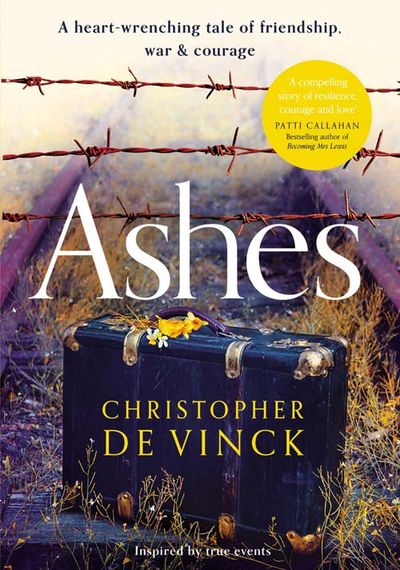 Ashes: WW2 historical fiction inspired by true events. A story of friendship, war and courage.
By Christopher de Vinck
For readers of The Tattooist of Auschwitz and All The Light We Cannot See.
A deeply touching novel about two young women whose differences, which once united them, will tear them apart forever, during Hitler's Nazi occupation of Belgium and France. Inspired by true events.
Belgium, July 1939:, Simone Lyon is the daughter of a Belgium national hero, the famous General Joseph Lyon. Her best friend Hava Daniels, is the eldest daughter of a devout Jewish family. Despite growing up in different worlds, they are inseparable.
Spring of 1940: Nazi planes and tanks begin bombing Brussels, their resilience and strength are tested. Hava and Simone find themselves caught in the advancing onslaught and are forced to flee.
In an emotionally charged race for survival, even the most harrowing horrors cannot break their bonds of love and friendship. The two teenage girls, will see their innocence fall, against the ugly backdrop of a war dictating that theirs was a friendship that should never have been.