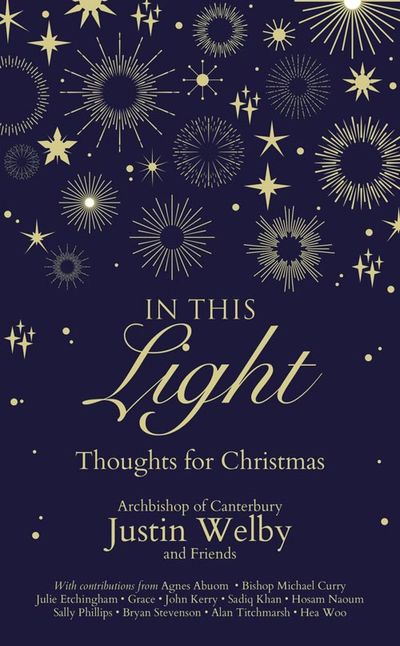 In this Light
By The Most Revd and Rt Hon Justin Welby, Archbishop of Canterbury
The book is a collection of Christmas messages, thoughts and devotions in a concise volume curated by Justin Welby, the Archbishop of Canterbury, featuring many well-known members of the public in Britain and around the world.
A collection of thoughts and inspirational expressions pulled together in a concise volume written and curated by the Archbishop of Canterbury.
Days around Christmas are busy and noisy. Somewhere in that hustle and bustle the message of Christmas and community is faintly heard. At advent time, many look for meaning and purpose in life, or just an escape from busyness. Christmas time gives one a natural time to pause and reflect.
In this Light: Thoughts for Christmas straight from The Archbishop of Canterbury's heart, gathers 50 thought leaders, some traditional, and some not so traditional, sharing each a view on Christmas and community.
The book congregates voices from all walks of life from; film and TV personalities to business influencers, and others whose lives are not in the limelight but are as inspirational as the season. Contributors include Bear Grylls, Miranda Hart, Bishop Michael Curry, John Kerry, Team GB rower Pete Reed, Malala and President of Google Matt Brittin, amongst others.
The book is also sprinkled with classic Christmas readings and is adorned with beautiful Christmas illustrations, perfect for Christmas retail tables and impulse-buy seekers.